VPN - Super Unlimited Proxy
1.31.2
VPN App – Online Privacy Guaranteed
Are you worried about your online privacy? Are you looking for a VPN that can offer security as well as access to blocked websites and apps? If yes, then you should give this VPN app a try. VPN is a nice app that protects your online privacy and lets you unblock geo-restricted websites and apps that aren't available in your country. It offers a compelling package of features that cater to users looking for both security and accessibility. The strong security measures, diverse server network, and consistent speeds of this VPN app collectively contribute to a positive browsing experience. These core strengths make it a reliable choice for all kinds of people. The high-speed bandwidth and large number of servers offered by this VPN ensures that you can enjoy your online activities without disruptions.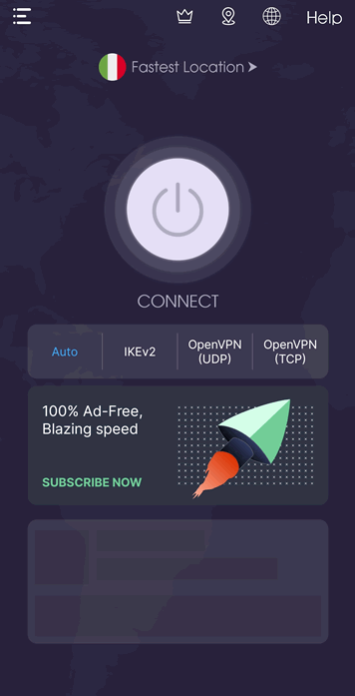 VPN has a user-friendly interface. The developers have put considerable effort into creating a VPN app that is easy to navigate, even for individuals who are new to the concept of VPNs. It has an intuitive design and layout that allows you to quickly understand how to connect to a secure server. There is no login or signup requirement. This simplicity is a significant advantage, making the VPN accessible to a broad range of users. The app automatically chooses the fastest server for you depending on your location. You can establish a secure connection right away by tapping the large 'Connect' button. Once the secure connection has been established, you can use the in-built browser to access the websites you want.
Security is a paramount concern when choosing a VPN app and VPN excels in this aspect. It makes use of robust encryption protocols like OpenVPN and IKEv2 to ensure that your data is encrypted from end to end. These encryption methods are among the most trusted and reliable in the industry, providing a solid shield against cyber threats and potential data breaches. You have the option of choosing the encryption protocol you want when establishing a secure connection. VPN has a strict no-logs policy. It assures you that no sensitive information is stored or recorded during your online activities, further enhancing user privacy. This emphasis on security establishes a trustworthy environment for you to browse the web.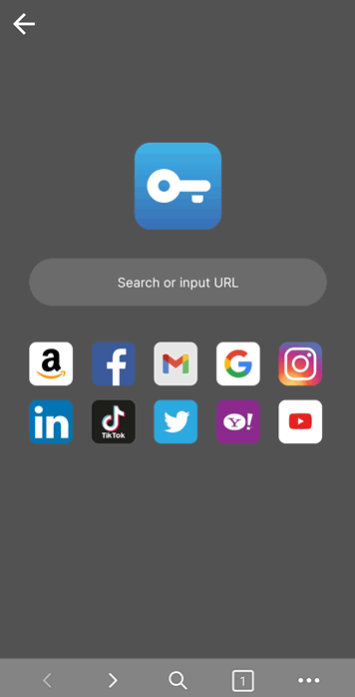 VPN has an extensive network of servers. It is a significant advantage for users who want to access content from around the world. With servers spread across various countries, users can easily bypass geographical restrictions and access region-locked content. This is particularly useful if you enjoy streaming movies, TV shows, and other media from different countries. By connecting to servers in specific locations, you can enjoy a seamless and unrestricted browsing experience. It will also allow you to unlock a wealth of online content that might otherwise be inaccessible. This VPN app manages to provide steady and consistent speeds for most online activities. You can stream videos, browse websites, and perform light downloads without experiencing significant lag or buffering issues.
Features:
User-friendly interface
Intuitive design and layout
No login or signup requirement
In-built browser for anonymous browsing
Multiple encryption protocols available
Strict no-logs policy
Extensive network of servers
Bypass geographical restrictions
Access region-locked content
Stream movies from other countries
Conclusion:
VPN is an app that is designed for people who want to protect their privacy online. It allows you to browse the internet anonymously by masking your IP address with the IP address of one of its many servers located in different parts of the world. You will enjoy accessing geo-restricted websites and apps thanks to the diverse server network of this VPN app.
RELATED PROGRAMS
Our Recommendations
---
---
---
---